October 27, 2022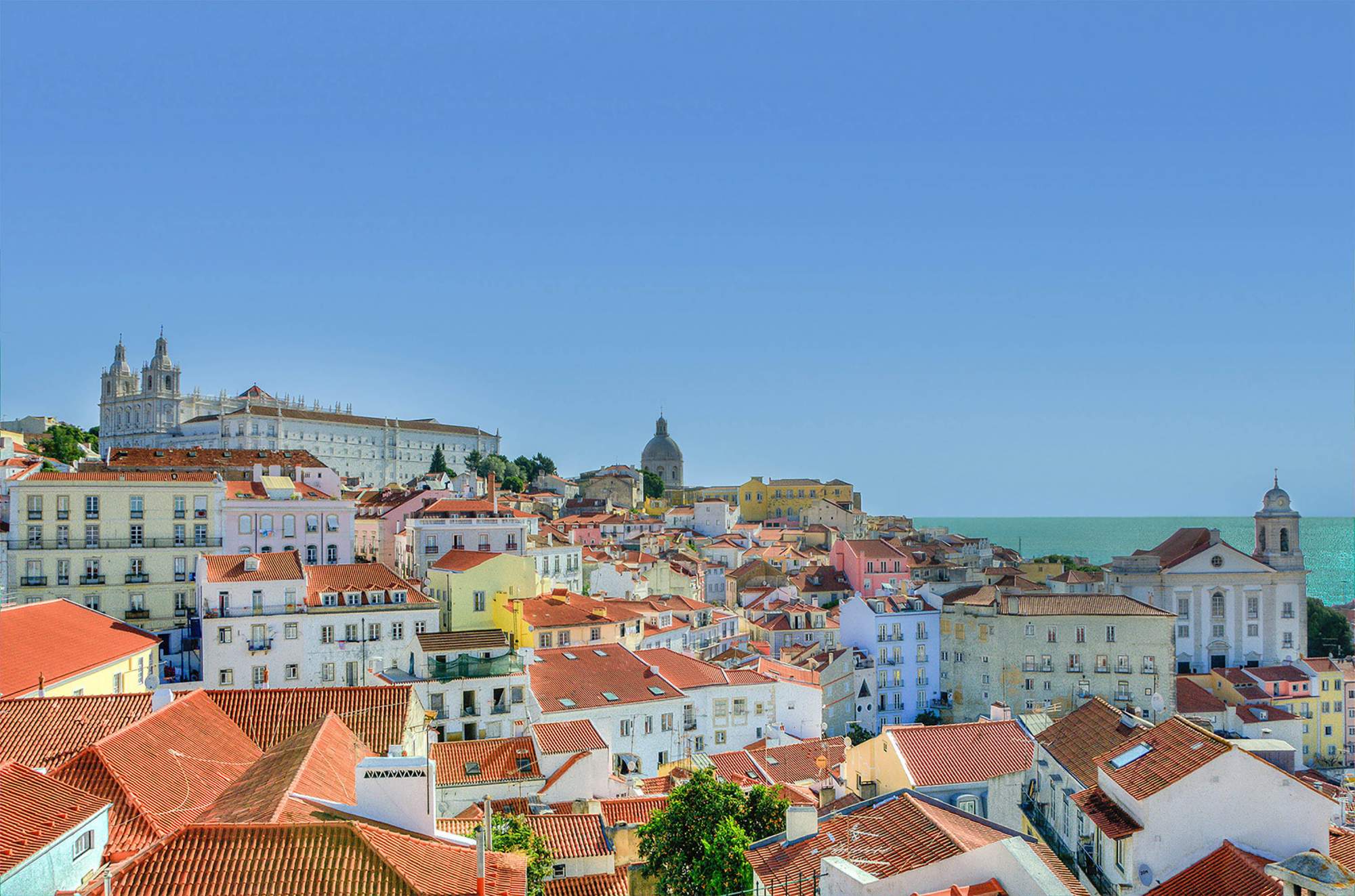 Portugal is currently having something of a moment in the world of interiors. The eclectic sensibility of the country's broad design traditions seems to resonate with twenty-first-century tastemakers. There is something fresh and original about the art and design of a country with centuries of experience as a global influencer.
Historically, the Portuguese are known as a people of the sea, notable for their exploration of the globe. They discovered a world beyond Europe and the Mediterranean. As a consequence of centuries of exploration, Portuguese art became deeply influenced by the exotic treasures that were brought home from the far-flung places of the earth.  A spirit of curiosity can be detected in the carpets and textiles of Portugal, where a love of ornament is combined with designs befitting this cosmopolitan, crossroads of the world. Portuguese carpets are both quirky and full of grandeur.
While the precise origin of carpet-making in Portugal has been lost to time, carpet-making was likely an industry in Portugal during much of the medieval period, but few records remain. In later centuries, carpet making was carried on in Catholic convents, however with changes to the designs, such as an introduction of folk motifs in addition to the Persian-derived motifs that had been previously popular.
The Portuguese were in charge of a great deal of textile trade between Europe, Africa, the Middle East, and Asia. Textiles were a valuable and significant commodity and currency throughout the world in the medieval and early modern periods.  The long-established Portuguese presence and trade routes with Brazil allowed for the acquisition of raw materials for sought-after crimson and pink dyes that were exported back to Europe for carpet and textile manufacture.
Most carpets from Portugal have come to be classified as Arraiolos, named after a town in the Alentejo region of central Portugal, that is known as a center of weaving. These carpets are unique in that they are not actually woven, rather they are embroidered with a distinctive cross-stitch in wool or silk, on a linen or sometimes jute foundation.
Rather than having a particular national style, or an instantly recognizable set of motifs, the carpets of Portugal have an almost mix-and-match quality that reflects the country's centuries as a center of global trade. The designs came to have wide-ranging stylistic influences; from Moorish, Persian, Turkish, and Rococo, to geometric motifs that resemble tilework for in the Art Nouveau cafés of picture-perfect Lisbon, the carpet designs are as cosmopolitan and outwards looking as the country itself. The country is known for its luminous light, poetic and melancholy fado music, and one can imagine the mood these charming carpets might have created in shady interiors of 18th-century rooms, out of the hot Iberian sun, and in relaxing afternoon interiors.
In the 19th and early 20th centuries, these carpets, in their variety of international design modes, symbolized the owners' sophistication and knowledge of international taste and beauty. This is still the case today. Carpets by FJ Hakimian, in modes as various as seventeenth-century Indian-influenced, neoclassical, Rococo, and Art Deco, add an air of the worldly. They communicate a vast knowledge of design, culture, and history.
The resurgence of interest in Portuguese carpets in recent years may be a reflection of the general shift towards unique, expressive interiors and maximalism over the sleek minimalism of recent decades. These carpets with their lively, even shocking bouquets, neoclassical grids, scrolling vines, and exuberant geometries tell a story and add drama. These works, with their traces of the past, also suit the mood of the future.