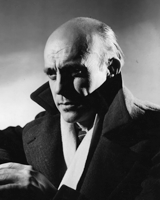 Jean Lurçat (1892-1966)
A French artist born in Bruyères, France 1892, Jean Lurçat has been hailed as the father of modern tapestry, revitalizing their popularity during the twentieth century. He spend his academic years at the Académie Colarossi, where he studied along pupils such as Paul Cezanne, Pierre-Auguste Renoir, and Henri Matisse. Much of his early work drew heavily from avant-garde and Cubist direction.
He initially began his career as a painter, making his first move toward tapestry weaving at the age of twenty years old. Over the next two decades, he found increased success as a painter, yet still managed to draw and experiment with weaving in his spare time. Lurçat's layered materials convey his interest in tactility and texture, alluding to his transition from painting to tapestry, though it was not until 1936 that Lurçat turned from primarily painting to designing tapestries. After his intrigue and subsequent passion for textiles was cultivated, Lurçat went on the create an unusual blend of Cubist, Fauvist, and avant-garde influence that took the world by storm.
He breathed new life into tapestries, infusing them with elements of flora, fauna (imagined or real), the sun and stars, the earth and cosmos, and colors with stark contrast against one another. Often, his works consisted of these recurring motifs of the earth, nature, and animals. Lurçat was a prolific and multifaceted artist, who designed sets and costumes for the theatre, wrote poetry, worked with ceramics, and produced book illustrations and lithographs.