April 25, 2017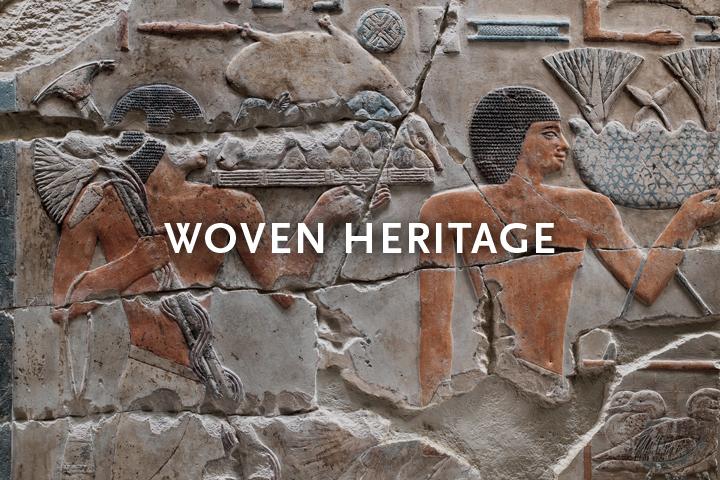 For the collection, FJ Hakimian works with Amazonian artisans and textile artists around the world who both preserve their precious local traditions and create new designs that are masterpieces of simplicity. The woven patterns are perfect for the relaxed sophistication of today's interiors. Easy to use in urban, seaside and country interiors, they add a gorgeous layer of texture and a soothing natural element. 
Not only are these mats soft to the touch and a delight to the eye, there is something elementally satisfying about them, and it is no wonder. This type of weaving is as old as culture itself, from the Biblical story of the infant Moses being found in a papyrus basket in the reeds of the Nile to the baskets found in Egyptian tombs. Older than pottery and even cloth weaving, plant-fiber baskets and mats have been used for the gathering, preparing and storing of food, for sleeping, in spiritual ceremonies and as funerary offerings. Houses have been built with basketwork, and they have been essential in trade and travel. 
The Metropolitan Museum of Art has many examples of mats in its collection that demonstrate how they have been valued by diverse cultures. Its collection includes mats as varied as a Nauru maternity mat made of Pandannus leaves and hibiscus fiber from the Marshall Islands[1a/1b], a Lampung mat from Sumatra[2], a 6th-century Coptic reed mat woven in Thebes by monks in order to support their monastery[3], and their oldest examples of woven mats from the Egyptian New Kingdom, which are over 3,000 years old [4].
Above: Curated vignette by Shawn Henderson featured during New York Design Center's event What's New What's Next.
Handwoven raffia mat
Textile artist weaving a floor mat in South Africa