May 06, 2016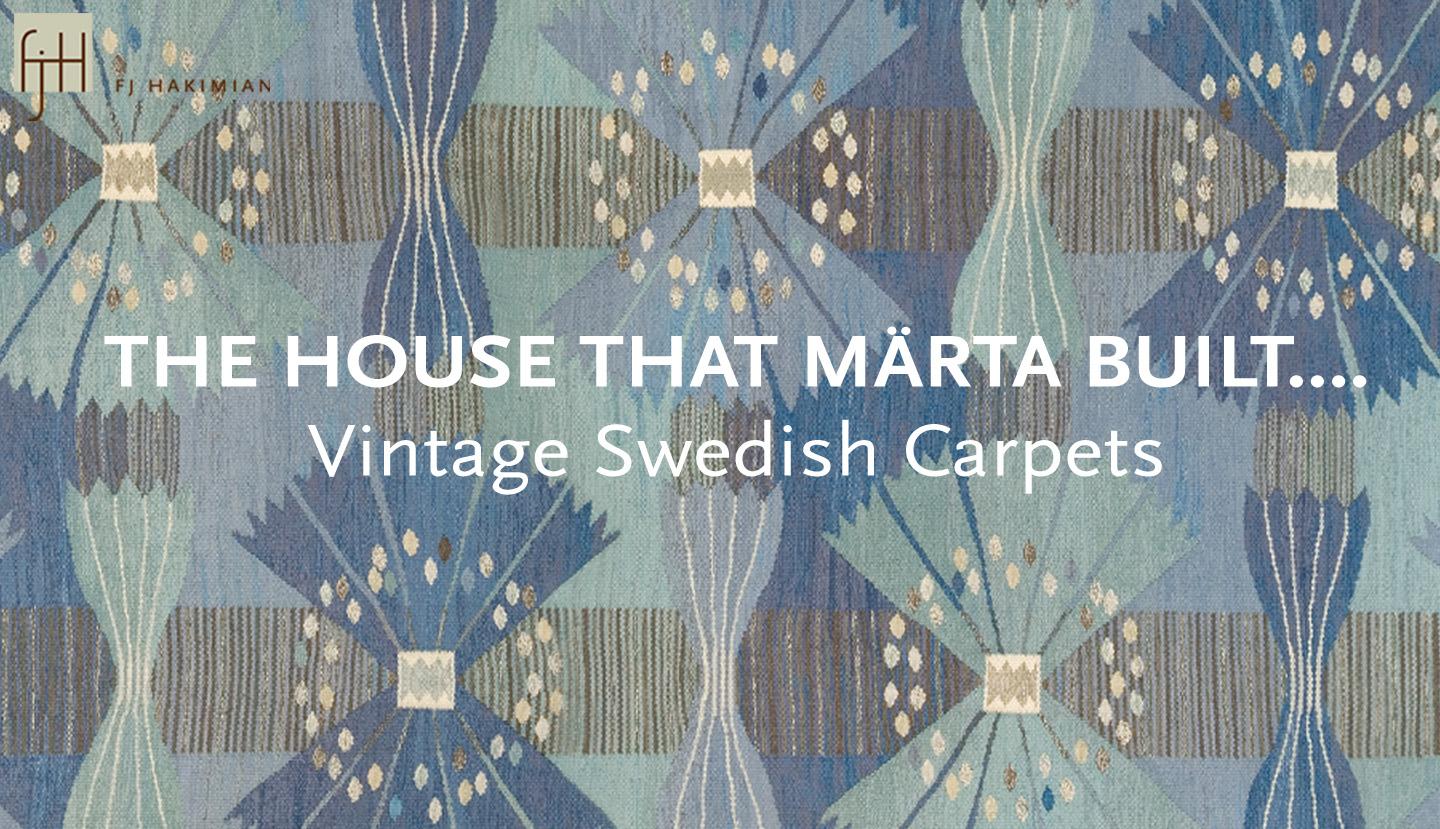 Märta Måås-Fjetterström (1873-1941), a trained Swedish Textile artist was bit of a revolutionary - her life story and the subsequent establishment of the MMF Workshop is legendary amongst Textile collector's world over.
While employed as Director of a state-supported Textile Workshop in Malmo, she attempted to innovate on the established Swedish Design traditions of the time to include her interest in stylized patterns of the Orient, Swedish flora and fauna, and the light and colors of Scandinavian Summers. This did not go down well with the establishment and eventually led to her being fired from her job in 1911.
By 1919, she set-up her own studio in Båstad, there freed from aesthetic constraints, she developed her own signature blend of Scandinavian and Eastern design sensibilities which would come to define her work and that of the workshop going forward. Thirsty for knowledge and new influences, she traveled extensively to major cities such as Paris, London, Amsterdam, Chicago and New York, and movements like the Arts and Crafts too influenced her designs.
These innovative designs stood out in an era when tradition reigned, as well as the fact that few women were designing at the time. She finally received public recognition with a major exhibition at Liljevalchs in 1934, followed by exhibitions at the British Museum, London in 1936, and the Metropolitan Museum of Art, New York in 1939. Public and government support there on was not an issue.
"She is a remarkable storyteller, (...) who finds her inspiration in legends and meadows, in the Orient and the North, in ancient beliefs and fresh green leaves, in the Bible and buildings, in everything that causes the imagination to bloom…"  says Erik Wettergren, curator and later the Director of National Museum, Stockholm.
The rugs and tapestries produced under her guidance, and thereafter by other resident artists who were equally famous such as Barbo Nilsson, Marianne Richter and Ann-Mari Forsberg with the signature AB MMF in the border, have become collectors' items going for large sums of money at auctions dedicated to this famous Scandinavian design house.
At FJ Hakimian, we have been fascinated with this Textile Design House for decades and have acquired a large collection over time with the signature AB MMF initials.  Come explore the world of MMF with us....
-----------------------------
FJ Hakimian is the leading resource for custom, modern, vintage and antique carpets and textiles. Headquartered in New York City, FJ Hakimian connects weavers, textile artists, interior designers and architects throughout the world on a common thread that is the passion for quality hand-woven carpets, mats and textiles. 
Come visit us at  145 East 57th Street 2nd Floor NYC or stay connected via social media: