March 17, 2023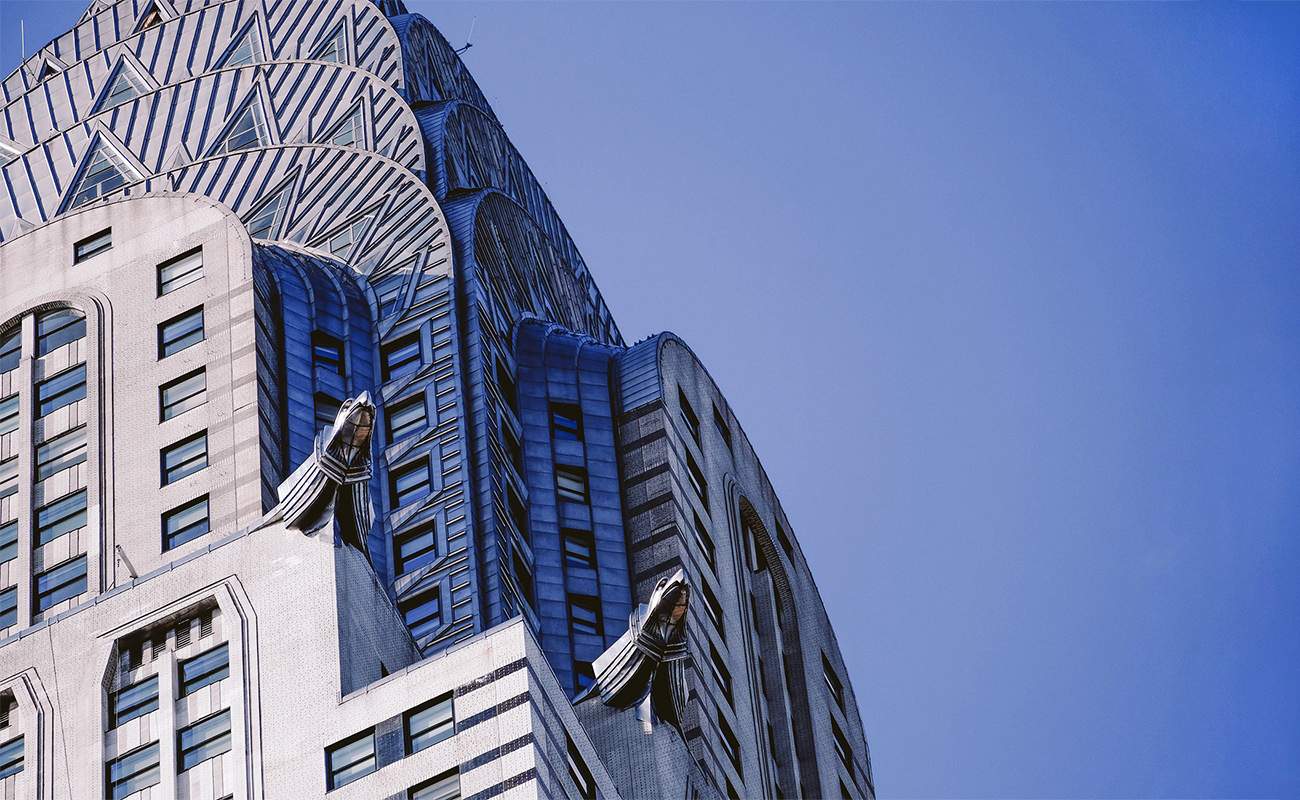 The era of Art Deco—roughly the period between the two world wars—was a zenith of twentieth-century glamour and luxury. It was a time when the pause in fighting meant a flourishing in the arts and widespread indulgence in the sumptuous. The exuberance and spirit of invention of this period still come across as fresh and striking to twenty-first-century eyes.
The origin of Art Deco can be traced to multiple early twentieth-century design movements in Austria and Germany, including Werkbund, Secessionist, Art Nouveau, Wiener Werkstatte, Josef Hoffman and the Vienna school. Geometric patterns, rich colors, symmetry, angularity, and superb details are some of the well-known characteristics of Art Deco. In carpet design, this meant a streamlining of the designs and motifs of earlier periods; decorative arts were meant to harmonize with the new fast-paced world. In French and English carpet design this also meant a return to traditional methods and excellence in craft. This was a reaction to the widespread view that standards had lowered since the industrial revolution.
There is no founder or manifesto of the French Art Deco movement, but it is a part of the French Modernism project and coincided with Cubism. An influence of Cubism can also be perceived in the bold geometric shapes of Deco carpets. Asymmetrical compositions, cut-outs, patterns, zig-zags, and overlaid shapes were some of the characteristic design motifs.
The International Decorative Arts Exhibition in 1925 was the highest point of French Deco. At this exhibition, Emile Jacques Ruhlman's sumptuous pavilion, the House for an Art Collector, or Hôtel d'un Collectionneur, included many wonderful carpets. These works were essentially French interpretations of Modernist Viennese rectilinear designs, but with characteristically French touches that added charm and grace. Such features included garlands, fruits and the famous Cubist rose or roseball, the leitmotif of French Deco.
French Deco carpets would become characterized by a soft rhythmic linearity, stylized and vibrant foliage and fauna, organic free-form shapes, as well as soft color schemes of green, blue, soft yellow, and dusky rose. Sometimes scattered floral motifs were included, inspired by Japanese textile design. Looped ribbons, swags, wreaths, posies, baskets shells, and palms motifs added to the playful style rooted in the Classical tradition. The forms were softer than those in other European countries, and in previous periods that had been dominated by more severe forms. 
An example of the exceptional creativity of the period, in the FJ Hakimian collection, is this carpet by the genius of French Modernism, Jules Leleu. His design is essentially a minimal and refined interpretation of a traditional Islamic mihrab carpet, in gorgeous, subtle colors.
Another carpet, attributed to Edouard Benedictus, also exemplifies the extraordinary creativity of the period. Benedictus was not just a carpet designer. He was also a chemist, inventor, composer, painter, and the inventor of safety googles, and shatter-proof glass. Interestingly, the linear design of this carpet somewhat resembles the latter invention.
This fresh and lively Atelier Primavera carpet is an exemplar of French Deco. The design studio was created by the department store Le Printemps in 1912, and run by Rene Guillere, the founder of the Societe des Artistes Decorateurs. This particular carpet was owned by Wenman Joseph Bassett Lowke, a great patron of Modern design. His house at 78 Dennegate was considered one of the first Art Deco houses in Great Britain was designed by Charles Rennes Mackintosh the genius architect of Glasgow.
The FJ Hakimian collection includes an extraordinary number of Art Deco carpets, each an important piece of twentieth-century design history. As it was a period of reinvention and creativity, Art Deco designs are varied, the forms beautifully elegant. The style is seen today as the paragon of Modern luxury.